SANDPIPER DESIGN ANIMATIONS (CLICK ON IMAGES TO VIEW ANIMATIONS)
RESIDENTIAL PROJECTS RARELY HAVE 3D ANIMATIONS DONE FOR THEM... THAT IS UNTIL QUITE RECENTLY. NOW IT SEEMS EVERY HOME IMPROVEMENT SHOW ON TV INCLUDES A SEGMENT WHERE THE DESIGNER SHOWS THE CLIENT WHAT THE INTERIOR AND EXTERIOR OF THEIR HOME MIGHT LOOK LIKE. I ALMOST ALWAYS USE 3D COMPUTER MODELS IN MY OWN WORK TO REVIEW DESIGNS AND MAKE REVISIONS. I AM AT TIMES SURPRISED BY WHAT AN ALMOST FINISHED DESIGN LOOKS LIKE WHEN I SEE IT FOR THE FIRST TIME IN 3D. THE ABILITY TO TRAVEL AROUND AND THROUGH ARCHITECTURAL SPACES BEFORE CONSTRUCTION IS A VALUABLE TOOL.

I AM AVAILABLE TO CREATE 3D MODELS, RENDERINGS, AND ANIMATIONS OF PROJECTS DESIGNED BY OTHER ARCHITECTS AND RESIDENTIAL DESIGNERS. I CAN WORK FROM 2D PLANS, ELEVATIONS, AND SECTIONS OR FROM 3D MODELS CREATED BY CONSTRUCTION DOCUMENT SOFTWARE LIKE AUTOCAD AND REVIT.

COMMERCIAL PROJECTS USE ANIMATIONS FOR A VARIETY OF REASONS... WEBSITE MARKETING TO POTENTIAL CLIENTS AND INVESTORS, CITIZEN REVIEW PRESENTATIONS TO INFORM THE PUBLIC WHAT THEIR TAX DOLLARS MIGHT BE PURCHASING. IT IS EXTREMELY VALUABLE TO ARCHITECTURAL FIRMS AS AN IN-HOUSE PROJECT REVIEW TOOL.
RESIDENTIAL PROJECT ANIMATIONS (RESIDENCES DESIGNED BY SANDPIPER DESIGN)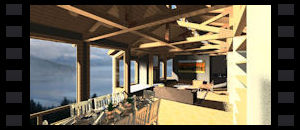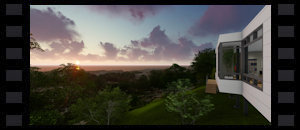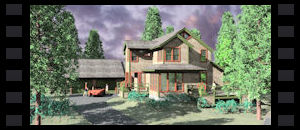 GLENEDEN BEACH RESIDENCE SEAL ROCK RESIDENCE NESKOWIN RESIDENCE


COMMERCIAL PROJECT ANIMATIONS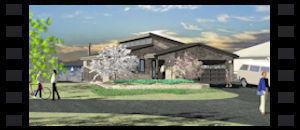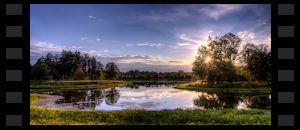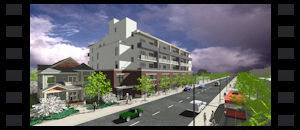 CORONADO SHORES RESIDENCE 4 LAKES VILLAGE LOFT APARTMENTS - DENVER